How to choose the right data recovery company
Nowadays in UAE, there are a large number of companies with different skills who offer data recovery service. Many of these companies use a lot of adverts in search systems, multiple web sites, different pictures with broken drives, but all this just good marketing tactics and some fake tricks.
There are not many companies who really can offer a professional data recovery service.
Most of DR companies appear to be just cheap repair shops with wide profile the staff of which consists of a pair expats.
These kind of workers can only try to restore data using downloaded free software
from the web and they cannot not guarantee the result and could take money just for the attempt.
In a case of failure, they could worsen the condition through repeat attempts and in the worst case scenario, render the drive unrecoverable.
For these reasons, when choosing a data recovery company, only companies specializing in this type of service should be considered.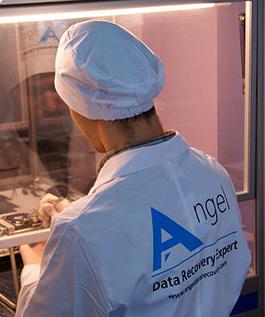 The main criteria for selection:
- Choose only a highly specialized firm. If the company performs over services in addition to data recovery, such as installing software, chances are that the quality of service is small.
- A respected firm will not take money for diagnostics, which commonly only has a duration of no more than 10-15 minutes. This time is sufficient for a professional to be able to figure out the cause of data loss, to say how much it will cost and how much recovery time for this will be needed.
- A professional data recovery company only reqests payment for their services after the work has been performed and getting a positive result. The client has the right to ensure the success of actions made ​​by experts.
- You can ask for real pictures of the equipment or class 100 clean room, to ensure physical work will be done in the proper conditions
- Pictures on their web site MUST be real, not fake ones from the web and the address MUST be present in the web-site to avoid  "showmen" working at home in their spare time.
- Be sure to ask if you can pay for the work by wire transfer, unregistered unreliable firms, of course, regret.
- If the organization is solid, and the staff are skilled, you must be explained what will be produced with the device, why it is needed, whether to buy a donor drive and how much the service will cost.
- It is unlikely that you will find a good company at a low cost, but you can be confident  that a positive result in the complete privacy is worth it.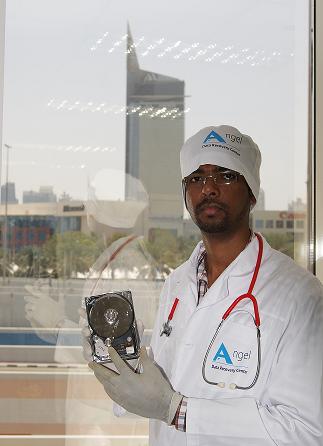 To take a look on our "in lab" capabilities you can pass on this link : facility tour